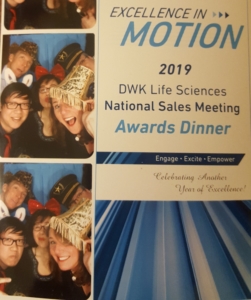 We just concluded the fourth of four SKO meetings with our customers over a five-week period, and we ready for a nap. The cities included Sedona, AZ, Tampa, FL, Cleveland (Aurora), OH and Kingsport, TN. How much knowledge, excitement, reflection, presentations, awards, conversation, redundancy, partying and planning can be packed into a 3- or 4-day session? Well, it turns out that A LOT is the answer. 
There was your regular run of the mill events at each of the four, but also tremendous highlights as it pertains to new team members, capital infusions, product launches and laser like focus on customers and emerging markets.  Our part was to contribute to the continual learning for the Sales teams, and other individuals in customer facing roles. While all companies embraced their own "theme" for the meeting, we intertwined and reinforced the fundamentals on the tactical execution of sales success as it relates to our customers' commercial strategy.  
Many of our competitors are working on the next, new shiny object in selling; not us. In the sales training business, some are looking to offer the silver bullet, or latest trend on what can appear to be a fashion industry-like approach. The leaders of the companies we work for are focused on executing the basics well, then taking it to the next level. But we have to get the fundamentals right, and we help them to do that in all skill set capacities.  
To the teams we recently trained: now that you've let all that information you received at your SKO settle in, and got back into your regular routine, pick up your Sales Tool Kit, review the on-line modules of your sales process and get ready to have better conversations with customers and prospects. And Managers, it is your job to make sure your sellers are improving their selling skills, one opportunity at a time. Let's get going! 
https://www.drive-revenue.com/wp-content/uploads/2017/04/flannery_logo_color.png
0
0
Malinee
https://www.drive-revenue.com/wp-content/uploads/2017/04/flannery_logo_color.png
Malinee
2019-02-22 10:58:51
2019-02-22 10:58:51
Wrap Up of Sales Kickoff (SKO) Meetings Season: It's Time to Execute!