Sales Team
Training
Engage your sales team in a customized training program that teaches proven techniques to successfully execute your process. Read More . . .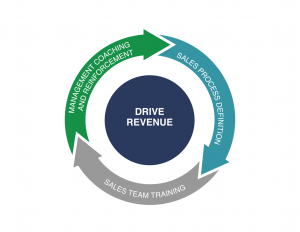 Sales Process Definition
Define and implement a repeatable process for revenue generation that is aligned with your target market's purchasing habits. Read More . . .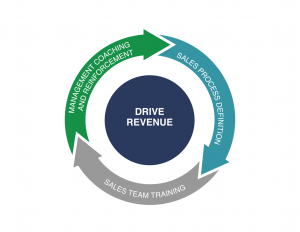 Management Coaching
Equip management teams with structure and tools to drive overall process adoption, reinforce sales skills, and achieve revenue goals. Read More . . .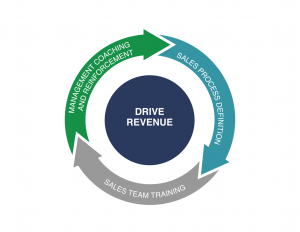 Trusted by Industry Leaders

Save time & effort while driving predictable revenue through sales process. Sign up for a 15-minute consultation with one of our experts.
Sign up for our newsletter
October – Richmond, VA
November – Boston
December – Austin
January – Tampa
Why You Need a Sales Process
Below are some reviews of Flannery Sales Systems
"Great sales tool!  It dwarfs all of the prior sales training I have had in my 14 year professional career."
"I now have detailed process to follow where in the past I flew by the seat of my pants.  I now know how to have gives and gets for negotiations. This was pure enlightenment."
"I love this sales process and the way it keeps the customer at the center.  It has been very helpful to get an outline cemented in my mind through the role-playing, and I think that I am certainly better equipped for my new job."
 "John has been a highly supportive and engaged partner to help us identify opportunities, increase our success rate, and strengthen our profitability."
 "The Flannery Sales System's Selling process has provided our sales team with a clear roadmap that has substantially improved how we turn new leads into fully qualified opportunities. The sales team has become much more effective in successfully closing highly qualified opportunities in a way that creates a win for the customer and a win for our company.  We now have the tools by which we create proposals that cover the the total value that we can deliver, not just price quotes for our products and services."