Here's what the Leadership of our customers and attendees of our workshops say:
"Great sales tool!  It dwarfs all of the prior sales training I have had in my 14 year professional career."
"I now have detailed process to follow where in the past I flew by the seat of my pants.  I now know how to have gives and gets for negotiations. This was pure enlightenment."
"Great management training.  I feel I am able to coach and develop my team even better."
"I love this sales process and the way it keeps the customer at the center.  It has been very helpful to get an outline cemented in my mind through the role-playing, and I think that I am certainly better equipped for my new job."
"I think it's great that my company really cares about  representing them well and learning how to do it the right way.  I certainly think the ROI of this training will be worth it."
"This is a fantastic sales process that will generate opportunities and close business.  Great way to identify goals and help my customers solve business issues."
 "John has been a highly supportive and engaged partner to help us identify opportunities, increase our success rate, and strengthen our profitability."
– President of a 4 billion dollar distribution company
 "The Flannery Sales System's Selling process has provided our sales team with a clear roadmap that has substantially improved how we turn new leads into fully qualified opportunities. The sales team has become much more effective in successfully closing highly qualified opportunities in a way that creates a win for the customer and a win for our company.  We now have the tools by which we create proposals that cover the total value that we can deliver, not just price quotes for our products and services."
– Kevin Leak, VP Sales and Marketing
Working together, we help our clients become more successful and knowledgeable sellers and more competent sales managers and sales executives. Our clients reward us by doing business with us over and over again.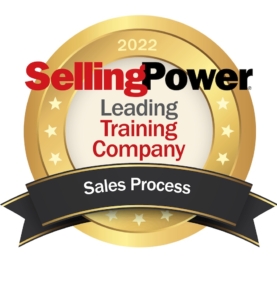 Trusted by Industry Leaders