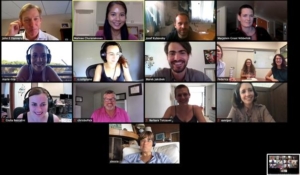 Sales training is an investment. Whether you handle it internally or bring in an outside expert, when you take your sales reps away from the phones or out of the field, you are cutting into sales revenue. Not to mention costs associated with travel, venue, curriculum development, facilitators, etc.
There's no doubt that sales training is an investment; but, when done right, it's one of the smartest investments your company can make. Small improvements in selling techniques can make a huge impact on revenue. What would it mean to your sales results if your average reps were producing as well as your top performers?
We have over 15 years of experience training sales teams, which means equipping them with the skills and tools they need to achieve sales goals. We are different from other training organizations because we don't teach a one-size-fits-all course. Our curriculum is customized to your unique sales process and selling environment. Your reps will leave our course having learned and practiced the techniques they need to successfully engage with prospective customers to drive revenue.