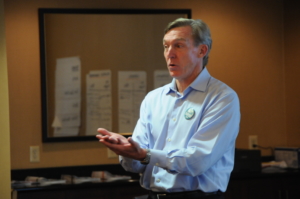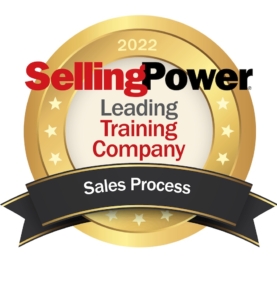 At Flannery Sales Systems, we help you drive revenue through sales process definition, sales team training and management coaching and reinforcement.
SALES PROCESS DEFINITION
When we ask sales leaders if they have a sales process, they often respond that they have Salesforce.com. A CRM like Salesforce is a useful tool that supports a sales process, but it in itself is not a process. And a well-defined and adopted sales process is critical for repeatable revenue generation. Put simply, you cannot have sales success without it.
You may be wondering what exactly we mean by a sales process? A sales process is what happens once your sales organization acquires a lead. Things like:
How do they initiate contact? How do they respond to gatekeepers?
When they have only a minute to speak to a potential prospect, what do they say?
How are they setting appointments, and what do those appointments look like?
How are they qualifying prospects and moving them through each sales stage?
How do they interact with your CRM to capture key account information?
If you are unsure of how your sales team is handling these activities or know that there is a wide degree of variability from rep to rep, you are in need of defining or refining your sales process, and we've worked with lots of companies to do just that.
SALES TEAM TRAINING
Sales training is an investment. Whether you handle it internally or bring in an outside expert, when you take your sales reps away from the phones or out of the field, you are cutting into sales revenue. Not to mention costs associated with travel, venue, curriculum development, facilitators, etc.
When your teams are trained correctly it's one of the smartest investments your company can make. Small improvements in selling techniques can make a huge impact on revenue. What would it mean to your sales results if your average reps were producing as well as your top performers?
We have over 15 years of experience training sales teams, which means equipping them with the skills and tools they need to achieve sales goals. We are different from other training organizations because we don't teach a one-size-fits-all course. Our curriculum is customized to your unique sales process and selling environment. Your reps will leave our course having learned and practiced the techniques they need to successfully engage with prospective customers.
MANAGEMENT COACHING AND REINFORCEMENT
A well-defined sales process cannot drive revenue unless it's tied to an implementation plan that creates accountability and ensures a successful adoption. Similarly, sales training won't drive revenue unless those selling skills your reps acquire are reinforced and practiced in ongoing coaching sessions with front-line managers. Custom implementation plans that include management coaching and reinforcement are a key part of what we do, and why we're different from other training programs. It's important to us that the work we do to help you define your sales process and train your sales team creates repeatable, long-lasting organizational change that will continue to drive revenue for years to come.