Celebrating 10 Years of Our Customers' Success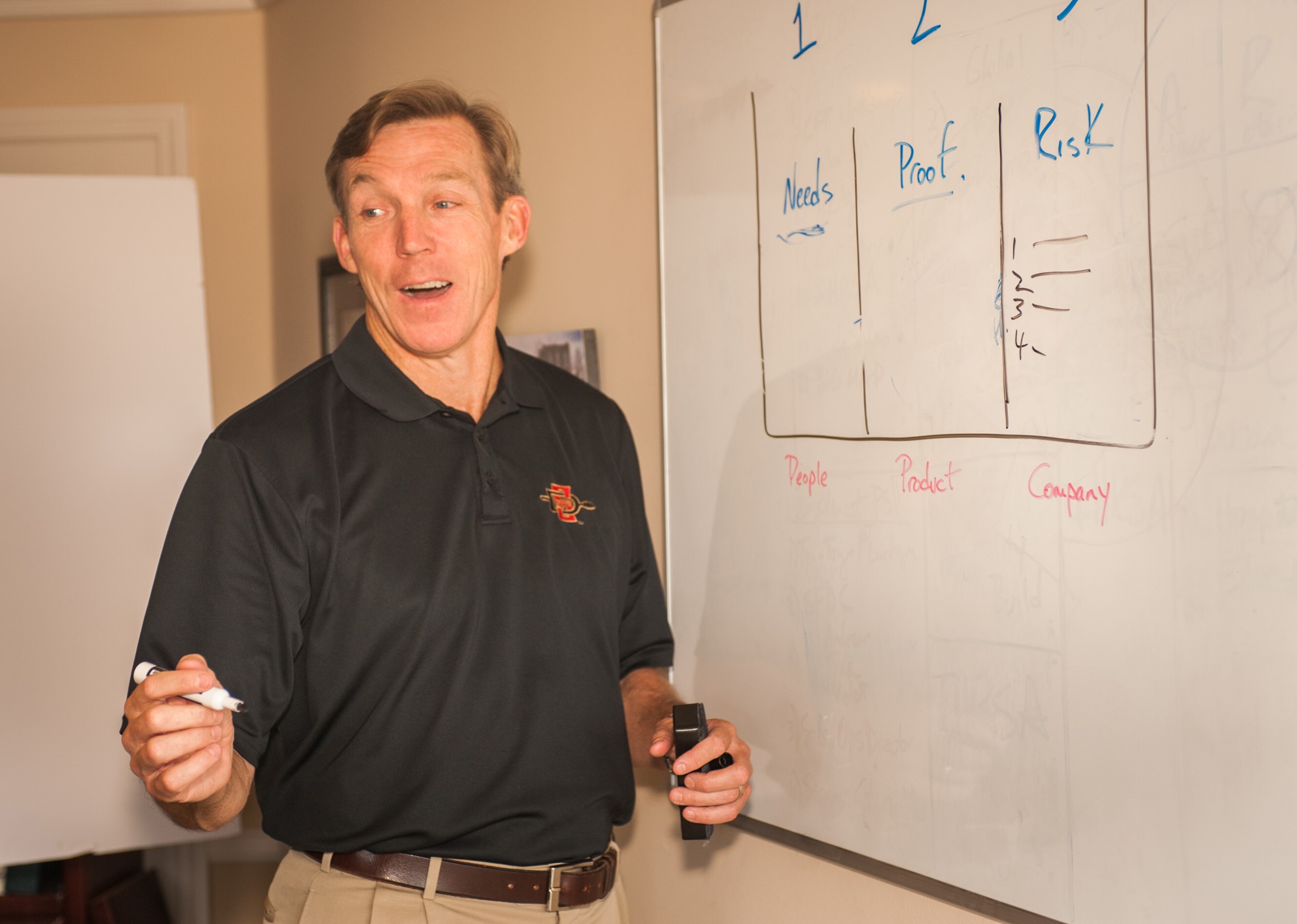 This year, Flannery Sales Systems (FSS) is celebrating a decade in business. We are proud and humbled to hit this milestone, and want to take an opportunity to recognize that this celebration comes from the success that our customers have realized through our combined efforts.
In 2004, my wife Septembre and I were in a conversation when I raised the idea of what I would like to do next in my career, as the company that I was contracting for in start-up mode was sputtering along with limited success. After describing how passionate I was about going back into field Sales, and how helping others to improve their success in Sales lead me to the Sales Training business, she simply said "then go do it."  So I did.
Flash forward to 10.5 years later, and Septembre, (who comes along on an international trip every few years for a well-deserved break) and I are sitting in the airport in Shanghai, getting ready to fly to Tokyo to continue a series of 7 Workshops conducted over a 6 week period in four cities. How did this all happen? What a dream, an absolute decade of ups and downs and in-betweens that come with founding, building and running a business.
And like any other business, it starts with customers. But customers don't just show up in a business to business marketplace with an average sales cycle of 6 to 9 months.  On March 1 of 2005 the business opened, and in 14 months, FSS ramped up to a full calendar of new customers, and a travel schedule that kept me on the road for 20-25 weeks per year. In August of year number 2 (2006), we landed what turned out to be a six year agreement with a large multi-national company in the scientific distribution business.
The key to getting great customers is having a strong team, and I have been blessed with both. Susan Wilcox has been the anchor on our team for years. Susan has an innate ability to coach, and to create content that reflects just what the customer needs to succeed. Many others have helped working in the business, to keep Marketing, Finance, Operations, Legal, IT and Admin afloat. Lauren Mills, Don Levy, Jo Burley, John Zimmerer, Tiffani Ross, Mindy Thomas, Kyle Kodra, Melissa Clemens and Malinee Kukkonen have all been valued contributors. Tom Martin from Strategy2Revenue has been the closest trusted advisor I have known in my 28 year career. I have also been fortunate enough to work with, learn from and get to know Gerhard Gschwandtner, CEO and Founder of Selling Power magazine. And finally, my brother Dick has been a huge help, especially in the formative years and advising me in many business and career-family- balance related topics.
To see salespeople improve, and to help their managers to Coach them effectively are the most rewarding parts of our work. We have watched teams improve results at the bottom of the 2009 downturn, and have helped B and C sellers to grow their skills to new heights. The greatest compliment we receive is to be re-hired when leaders move from one company to another; this has happened several times.  FSS has worked in 14 different countries representing attendees who speak 19 different languages. We have benefitted by learning about our customer's customers, and how the cultural differences and language subtleties play an important role in their ability to sell effectively.
There is nothing left to say but Thank You. To those who believe in the team and me, I am humbled beyond words. For my valuable customers, your trust is something that we take very seriously and reciprocate with a commitment to help you to exceed. That conversation in 2004 with my beautiful wife catapulted me into a dream of a career, one that I don't call work because I enjoy it so much. I am forever grateful.
https://www.drive-revenue.com/wp-content/uploads/2017/04/flannery_logo_color.png
0
0
John Flannery
https://www.drive-revenue.com/wp-content/uploads/2017/04/flannery_logo_color.png
John Flannery
2015-07-21 10:00:07
2017-08-08 10:31:06
Celebrating 10 Years of Our Customers' Success