Ask A Sales Leader: Sean Conley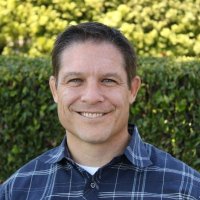 Sean Conley has enjoyed a long, successful career in  high technology Sales in the mobile platforms and cloud computing services industries. Formerly a school teacher, Sean used his background in education, and mastery of martial arts to bridge into a customer facing role. Sean is a continual learner, who treats his sales career as a craft that is continuously being refined.  He is also well rounded in music, travel, sports and the art of being a raconteur.
1. Describe how your customer facing teams use your organization's sales process.
We have two documents which we use for our organization's sales process. The first is an opportunity description, which outlines our current business overview, business challenges and pain. The second document is an Excel spreadsheet which scopes out the entire sales process and assigns points based upon each step.
2. What is your Management's approach to Coaching sales reps?
I really like the TV Show on CNC called "The Profit," where the host is a business turnaround specialist that helps failing businesses.  On the show, he mentions that there are three elements of what makes a company successful: People, Product and Process. Having a level of preparation and documentation provides management with an updated and concise dashboard into where the company and revenue is headed within a specific month/quarter.
3. How do you reinforce sales skill development for sales reps?
I like articles on sales and negotiation from Harvard Business School Publishing. In the past, we have also white-boarded opportunities and practiced a mock pitch. Having a deeper understanding of the buying process, timing, who owns the budget and where project prioritization is taking place are critical to understanding how to accurately forecast for senior management. Also, making certain that the reps have a succinct overview and update for forecasting is a critical skill set.
4. What advice would you give to other sales leaders?
Communicate the mission on a weekly, monthly and quarterly perspective.  Good sales leaders coach their reps to pay attention to the smaller details and establish a balance of focus on the mission while promoting an "esprit d corps" within the team.
https://www.drive-revenue.com/wp-content/uploads/2017/04/flannery_logo_color.png
0
0
John Flannery
https://www.drive-revenue.com/wp-content/uploads/2017/04/flannery_logo_color.png
John Flannery
2015-03-19 10:00:48
2015-03-16 17:35:41
Ask A Sales Leader: Sean Conley