Introducing Precision Guided Selling: Selling at the Speed of Change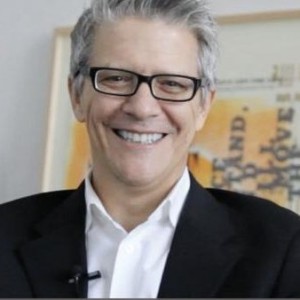 The following is a guest post written by sales and marketing veteran Brian Dietmeyer. Mr. Dietermeyer has 20+ years of experience in the field and is a frequent public speaker and published author on Negotiations, Marketing Research, Business to Business Relationships and Adding Value. He has also authored two books: Strategic Negotiation and B2B Street Fighting.
5600blue, the first-ever vertically integrated data, technology and sales enablement platform, is rolling out a new technology that delivers the fastest transition available from a change in the marketplace to a change in the frontline sales conversations between salespeople and buyers. The firm calls the new approach Precision Guided Selling, to enable selling at the speed of change.
"Two years ago the Harvard Business Review announced the simultaneous death of Solution Selling with the birth of Insight Selling. Precision Guided Selling is poised to replace Insight Selling, itself a new technology," states Brian Dietmeyer, President and CEO of 5600blue. "The idea of Insight Selling, while still relevant, has remained just an idea because the challenge of getting customized data to the field in real time has kept it there," adds Dietmeyer.
Jim Dickie, Managing Partner of CSO Insights, a research firm that serves Chief Sales Officers internationally, believes 5600blue's technology platform obsoletes the current sales training paradigm, "Their combination of process, technology, and knowledge creates a game changing platform for delivering insight data both in real time and in a way that is accessible to sales teams. Salespeople now have access to the actual knowledge they need to optimize the value they bring to the table."
The Precision Guided Selling platform meets the test of speed. That is, we can now measure in just days the time required to go from a marketplace event or internal initiative to a change in the buy/sell conversation:
Your revenue management/pricing department has a new initiative to drive up margins. How long before the new prices are being quoted?
A major competitor just announced doubling their international coverage, 52% of your revenue comes from international markets. How long before your salespeople are talking about a changed value proposition vs that competitor?
Senior leadership says you're investing in too many demos for the wrong customers and need to improve pursuit decisions. How long before improved qualification criteria are being used by sales teams?
A new regulation or geo-political event has just changed the needs of your customers. How long before salespeople can map your value drivers to these emerging needs?
The Precision Guided Selling platform Dickie talks about is a proprietary cloud-based system 5600blue delivers via a cloud based app. The two keys:
It makes real time insight data easily available to salespeople across the entire sales cycle, from qualification, gaining access and leading the decision, to creating and capturing value and closing.
It offers training, coaching and win/loss reviews to create complete buy/sell process alignment.
Again, Dietmeyer, "This has to be the measure of sales training effectiveness, the speed from event or decision to when the sales conversation changes. Is it days, weeks or months? Tomorrow isn't too soon in many competitive spaces. Next week is too late for most."
For a complete demonstration of the Precision Guide Selling platform please contact Brian Dietmeyer at 312.925.9326 or bjd@e-thinkinc.com
About 5600blue
5600blue is the first-ever vertically integrated Insight Selling consultancy. Our DNA includes training, consulting and over 20 billion worth of win/loss reviews with companies like Microsoft, Sun, Honeywell, Symantec, FedEx, Coca-Cola and Dun & Bradstreet. We can deliver insight data that are available across the entire sales cycle via a cloud-based app; all tied together with training, coaching and deal win/loss reviews. www.5600blue.com
https://www.drive-revenue.com/wp-content/uploads/2017/04/flannery_logo_color.png
0
0
John Flannery
https://www.drive-revenue.com/wp-content/uploads/2017/04/flannery_logo_color.png
John Flannery
2014-11-12 15:14:20
2014-11-12 15:14:20
Introducing Precision Guided Selling: Selling at the Speed of Change