5 "Must-Know" Tips for Selling Internally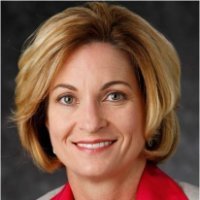 The following is a guest post by Jackie Meyer, a former customer and current colleague of Flannery Sales Systems.
The idea of 180 Degree selling is not a new sales methodology, rather it is the strategy of selling internally into your organization.  Most sales books, seminars and classes teach how to sell into an external customer, but what about your internal customer?  Everyone in business has internal customers, and they range from the C-Suite all the way down to your subordinates.  Selling 101 has taught us to find the Coach, Fox or Sponsor inside the organization to which we are selling, and if this is your unofficial title in your organization for the third parties you partner with, take note of how to find success as the leader of any project you need to get off the ground.
Do Your Homework – What is the situation in the organization or market that would help you support the project you need executed?  Are there secondary research reports that can help you with your facts?  Have you interviewed people internally to get their thoughts and identify their needs – rather implicit or explicit?  Most importantly, how and what are the internal politics you need to manage?
Build Your Concept Pitch – With the data you have collected so far, what correlations can you draw?  Do you need to include some education about the project to help others understand its scope?  What are the organizational weaknesses you need to consider, and how will you overcome them?  Set expectations of what the project can and will do so there is no second guessing for both you and others in your organization.
Provide Project Options – Most people do not like to be told what to do, so provide options with pros and cons.  Do not assume everyone understands the opportunity costs involved or that there is money to pay for the project you want to spearhead.  In fact, in most cases the money is not budgeted.  You must determine how you can mine for it or even plan for its future in the next quarter or year.
Beta Test Your Pitch – You might think you have it all figured out, but after gathering all your data, circumstances and people often change.  Find your own coach, fox or sponsor within; gather their feedback on your pitch;  and fine tune your knowledge and budget.
Commercialize Your Pitch – Plan it far in advance so you can work through how best to present in order to ensure your content is absorbed in the various minds of the people from whom you need to gain approval.  Can you apply the 'so-what' test to everything you plan to say?  Can you address likely objections that will come your way? Are you confident under pressure?  If not, seek help from a trusted friend or colleague to practice your pitch. Besides the fact that Mom was right – practice makes perfect – remember how you need to influence your audience and brush up on your Aristotle philosophy on the art of persuasion.
https://www.drive-revenue.com/wp-content/uploads/2017/04/flannery_logo_color.png
0
0
John Flannery
https://www.drive-revenue.com/wp-content/uploads/2017/04/flannery_logo_color.png
John Flannery
2014-09-04 18:49:12
2018-11-13 15:38:16
5 "Must-Know" Tips for Selling Internally